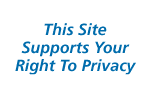 The following rules govern the use by you of STAINEDGLASSWINDOWS4U.COM. The rules set forth herein apply to all materials, online communications and other information that is or becomes available on STAINEDGLASSWINDOWS4U.COM.
For purposes of these Terms of Use, Privacy Statement and the Disclaimer, any references to "STAINEDGLASSWINDOWS4U.COM." shall also mean STAINED GLASS WINDOWS and/or KAREN'S WORLD OF DESIGN.
BY SIGNING ON OR USING STAINEDGLASSWINDOWS4U.COM, YOU SPECIFICALLY AGREE TO ABIDE BY THESE RULES AND ANY MODIFICATIONS THERETO. IF YOU DO NOT AGREE TO THESE TERMS AND CONDITIONS, PLEASE DO NOT USE THE SITE. WE RESERVE THE RIGHT, AT OUR SOLE DISCRETION, TO CHANGE, MODIFY, ADD, OR REMOVE PORTIONS OF THIS POLICY AT ANY TIME. PLEASE CHECK THIS PAGE PERIODICALLY FOR ANY CHANGES. YOUR CONTINUED USE OF STAINEDGLASSWINDOWS4U.COM. FOLLOWING THE POSTING OF ANY CHANGES TO THESE TERMS SHALL MEAN THAT YOU HAVE ACCEPTED THOSE CHANGES. IF YOU HAVE ANY QUESTIONS OR CONCERNS, PLEASE CONTACT US.
STAINEDGLASSWINDOWS4U.COM has created this privacy statement in order to demonstrate our firm commitment to privacy. The following discloses the information gathering and dissemination practices for this Web site:
STAINEDGLASSWINDOWS4U.COM.
1. What personally identifiable information is collected from you through the web site.
2. The organizations collecting the information.
3. With whom the information may be shared.
4. How the information is used.
5. What choices are available to you regarding collection, use and distribution of the information.
6. The kind of security procedures that are in place to protect the loss, misuse or alteration of information under Stained Glass Window's control.
7. How you can correct any inaccuracies in the information.
If you feel that this company is not abiding by its posted privacy policy, pleasecontact us.
Disclosure Of Online Communications
STAINEDGLASSWINDOWS4U.COM will not distribute to third parties any personally identifiable information collected. This means that unless we get your approval we will not publish, share, sell, or trade your name, address, email address, telephone number, or any other information that would allow you to be personally identified. However, you should be aware that some administrative personnel of STAINEDGLASSWINDOWS4U.COM may, in the course of their regular duties, have access to communications for technical or operational purposes. STAINEDGLASSWINDOWS4U.COM may also disclose any communications to the full extent permitted or required by law.
The use of any electronic mail, and submission forms on the STAINEDGLASSWINDOWS4U.COM web site are solely intended for those of legal age. Consistent with the Federal Children's Online Privacy Protection Act of 1998 (COPPA), STAINEDGLASSWINDOWS4U.COM will never knowingly request personally identifiable information from a user under 13 without prior verifiable parental consent. When we do not obtain prior verifiable parental consent, online contact information will be used only to directly respond to the child's request and will not be used to contact the child for other purposes.
Information Automatically Logged
We use your IP address to help diagnose problems with our server and to administer our Web site. STAINEDGLASSWINDOWS4U.COM may track user visits and behavior on the site by using "cookies". The information we collect with cookies helps us to make improvements in site navigation. You can remove cookies from your computer if you want; your browser's help feature can tell you how. We may collect Domain Names, Referral Data, Browser type, Platform type, Date and Time of Visit. At no time, however, does STAINEDGLASSWINDOWS4U.COM log any e-mail addresses unless they are voluntarily submitted by the user.
STAINEDGLASSWINDOWS4U.COM may use banners to display ads on our site. If you click through to these web sites, they may contain cookies. STAINEDGLASSWINDOWS4U.COM does not see or use these cookies, and we do not control how other sites use cookies. Other Web sites operate under their own cookies and privacy policies, and the STAINEDGLASSWINDOWS4U.COM policies no longer apply once you leave our site.
STAINEDGLASSWINDOWS4U.COM gives users options wherever necessary and practical. Such choices include:
(a) Opting not to provide personal information in feedback forms and/or voluntary email communication.
(b) This site does not store any user information on a company database.
STAINEDGLASSWINDOWS4U.COM may provide links to other sites. STAINEDGLASSWINDOWS4U.COM has no control over such sites and resources and as such is not responsible or liable for any privacy practices, content, advertising, products, or other materials on or available from such sites or resources. STAINEDGLASSWINDOWS4U.COM shall not be liable, directly or indirectly, for any damage or loss caused or alleged to be caused by or in connection with use of or reliance on any such content, goods or services available on or through any such site or resource.
STAINEDGLASSWINDOWS4U.COM IS PROVIDED ON AN "AS IS" BASIS WITHOUT WARRANTIES OF ANY KIND, EITHER EXPRESS OR IMPLIED, INCLUDING WITHOUT LIMITATION WARRANTIES OF TITLE, NONINFRINGEMENT, OR IMPLIED WARRANTIES OF MERCHANTABILITY OR FITNESS FOR A PARTICULAR PURPOSE. STAINEDGLASSWINDOWS4U.COM DOES NOT WARRANT THAT ANY INFORMATION IS COMPLETE OR ACCURATE, THAT STAINEDGLASSWINDOWS4U.COM WILL BE UNINTERRUPTED OR ERROR FREE OR THAT ANY INFORMATION IS FREE OF ROGUE PROGRAMMING.
If you have any questions about this privacy statement, the practices of this site, or your dealings with this Web site, you can contact us.